RUSTIC APPEAL OF HAND-SPLIT SHAKE
DECRA Shake XD
---
The rustic beauty and architectural detail of a thick, rustic, hand-split wood shake can endure for a lifetime with DECRA Shake XD. The durability and strength of stone-coated steel requires little to no maintenance and won't turn gray after a few months like traditional shake.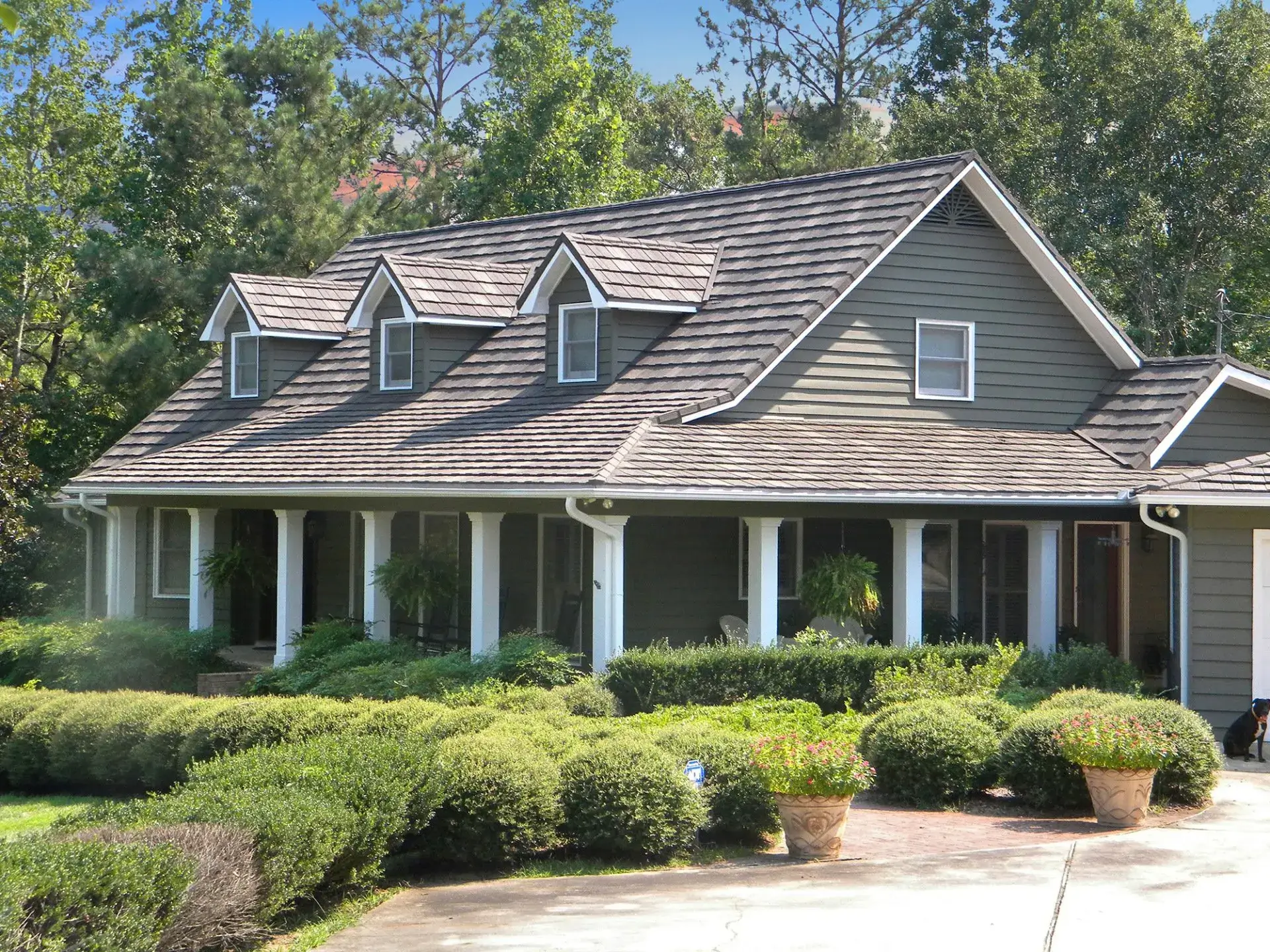 Interlocking panels and the unbeatable strength of steel provide unsurpassed strength against the elements
Wind Warrantied up to 120 mph
Hail Class 4 Impact Resistance (Highest Rating)
Fire Non-combustible Class A Fire Rated Material
Snow & Ice Non-porous, freeze and thaw resistant
THE ORIGINAL STONE-COATED ROOF
As the pioneer of stone-coated metal roofing, DECRA products have withstood the test of time thanks to decades of innovation and an unwavering commitment to quality. Proudly manufactured in the U.S., DECRA products are crafted with meticulous attention to durability and longevity. If you're looking for the best, you're looking for DECRA.