The demand for solar is surging. Between 2021 and 2022, the residential solar market grew by 40%. Incentives to go solar are growing, too. The Inflation Reduction Act of 2022 provides homeowners with a 30% tax credit for solar installations, valid through 2032.
Clearly, now is the time to go solar.
However, it's important for homeowners to understand how different types of roofing materials can impact the performance of solar systems and their ROI.
The wrong type of roofing material can negatively affect your solar panels' longevity and efficiency, diminishing your ROI. On the other hand, a roofing material well-suited for solar can enhance panel performance, extend their lifespan, and increase both ROI and property value.
To help you make an informed decision and find the best type of roof for your solar project, we'll cover the top three things to look for in a solar-compatible roof, including:
Best Roof for Solar Panels: Long-Lasting and Durable
Solar panels have a long lifespan, typically around 25 to 30 years. Your roofing material should have a similar, if not longer, lifespan to avoid the cost and complexity of having to remove and reinstall the solar panels due to a roof replacement. Here's the average lifespan of common roofing materials.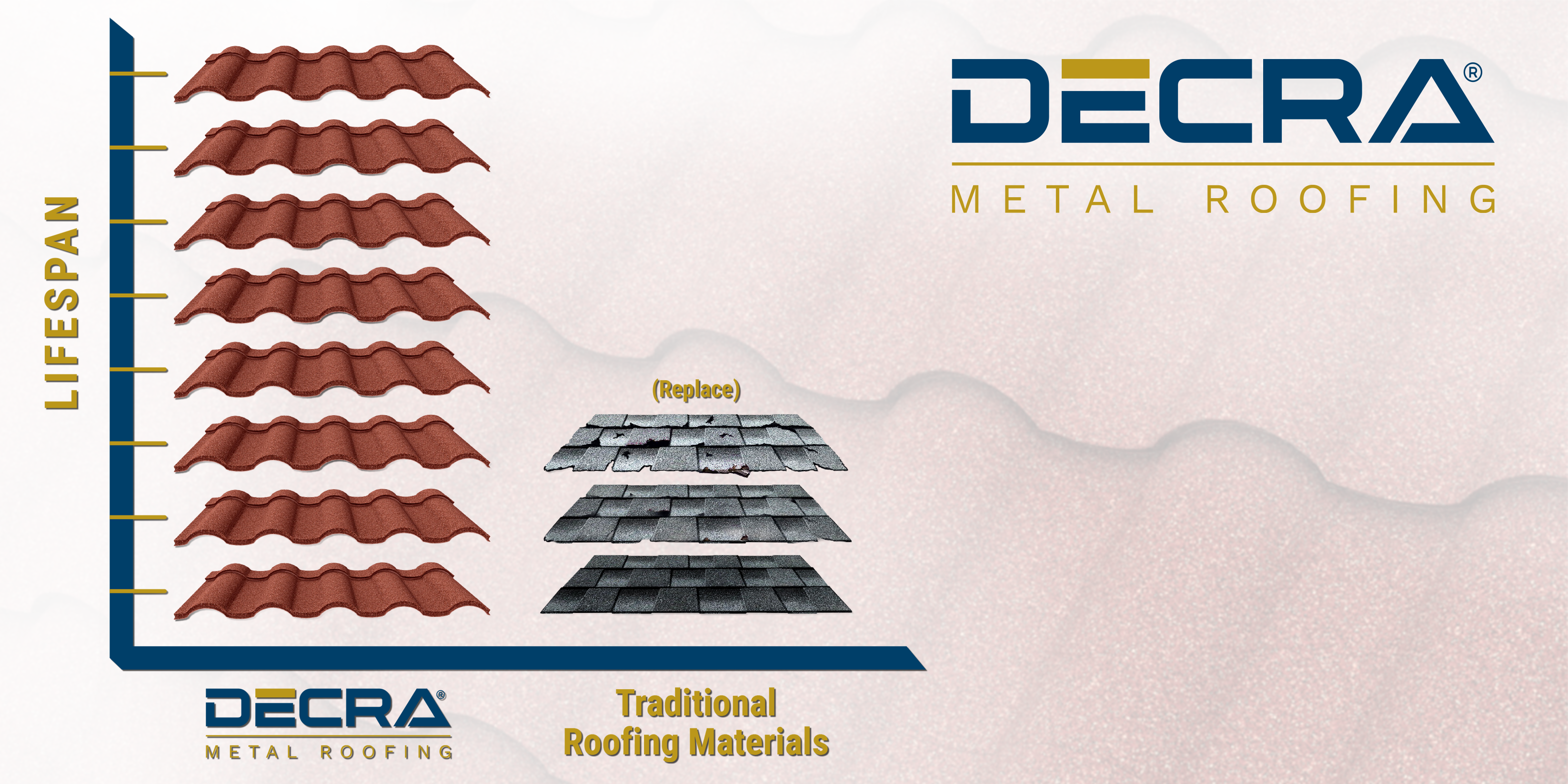 Mismatched lifespans between the roof and solar panels can be costly when you consider that panel removal and reinstallation costs range from $2,000 to $6,000. This is common with asphalt shingles, which need to be replaced as often as every 12 years.
A long-lasting roofing material will help to ensure you get the most ROI out of your investments, especially when you consider that an average-sized solar system can increase a home's value by up to $15,000. But if potential buyers need to factor in roof replacement costs, that resale premium diminishes.
Best Roof for Solar Panels: High Load-Bearing Capacity and Lightweight
Solar panel arrays add substantial weight to a roof structure. Not all roofs can handle this additional weight, especially when you consider that solar panels typically weigh around 40 pounds each and most homes require at least 20 solar panels. That's 800 pounds of additional weight on the woof.
This makes lightweight roofs with high tensile strength and excellent load-bearing capacity ideal for solar since the added weight of the solar panels won't compromise the structural integrity of the home. Here's how common roofing materials weigh in.

Best Roof for Solar Panels: Superior Solar Reflectivity
When solar panels get too hot, their efficiency drops. This results in less power output on hot days when you might need it most. A roofing material that reflects sunlight up and away from the home will help maintain a lower rooftop temperature and keep solar panels cooler. For instance, metal roofs have high solar reflectance and thermal emittance values, allowing for optimal solar panel efficiency. Asphalt shingles, on the other hand, absorb heat like a sponge and can reach temperatures as high as 150°F in direct sunlight. This temperature increase not only increases cooling costs, but also contributes to efficiency losses in solar systems. Solar panel efficiency can decline by 0.45% for every degree Fahrenheit increase in temperature above 77°F, causing a significant drop in energy output.
Boost the ROI of Solar with DECRA Metal Roofing
Metal roofing is rated as one of the most solar-compatible roofing materials due to its longevity, durability, and energy efficiency. Metal roofing is also one of the lightest roofing materials. At just 1.4 to 1.6 pounds per square foot, a metal roof can easily support the weight of an entire solar system, mounting racks, and hardware.
The ROI of solar and metal roofing is tough to beat. On top of the obvious benefits of going solar, metal roofing delivers an equally impressive ROI in the form of:
Energy savings: Since metal roofs reflect heat up and away from the home, they can reduce cooling costs by up to 40%.
Insurance discounts: Metal roofs qualify for insurance discounts in most states. For instance, in Texas, metal roofing can reduce homeowner's insurance premiums by up to 35%.
Home value: A metal roof can increase home value by up to 6%.
Metal roofs are also well-known as one of the strongest roofing materials and are engineered to withstand nearly anything Mother Nature has to throw at it, including:
But don't worry, the industrial strength of metal roofing doesn't come with industrial aesthetics. DECRA Metal Roofing's line of stone-coated metal roofing products has the design versatility to suit any home style.
From classic clay tile roofs to rustic cedar shake, DECRA stone-coated metal roofing provides the high ROI, energy efficiency, strength, and style you're looking for.
As the original manufacturer of stone-coated metal roofing since 1957, DECRA Metal Roofing has set the gold standard for durable and long-lasting roofing. Manufactured at our state-of-the-art facility in California, DECRA stone-coated metal roofing products have withstood the test of time.
Ready to see the DECRA difference? Request a complimentary sample today.