Before learning about stone-coated metal roofing, many homeowners would instantly rule out metal as a viable roofing material for their home due to its industrial appearance.
This perception of industrial metal roofing changed when an innovative manufacturing process was introduced to create stone-coated metal roofing.
By adding natural stone granules to metal sheets, stone-coated metal roofing provided homeowners with a wide range of vivid colors and distinct textures that could replicate the look of traditional roofing materials like asphalt shingles, clay tiles or wood shakes.
Today, metal roofing is the second most popular roofing material on the market and grows in popularity each year as awareness spreads among homeowners.
Keep reading to learn more about the benefits of stone-coated metal roofing, how it differs from industrial metal roofing and the wide variety of styles it provides.
What is Metal Roofing?
Metal roofing has been around for more than a century. It's known as one of the most durable and longest-lasting roofing materials on the market.
The reputation for durability and longevity comes from the fact that basically all metal roofing products are formed from sheet metal, which is then cut and rolled into roofing panels. Metal roofs can withstand nearly anything Mother Nature has to offer, including:
But the benefits of metal roofing were historically limited to the industrial sector. Most homeowners would rule out traditional products like aluminum or standing seam roofing due to their lack of "curb appeal" and inability to meet the design requirements of most homes.
This all changed in 1957 when the first stone-coated metal roofing product was introduced. The stone-coated manufacturing process provided industrial durability without industrial aesthetics.
>>>Related Resource: Read the full history of stone-coated metal roofing here.
What is Stone-Coated Metal Roofing?
Imagine a classic, Spanish-themed home. You likely pictured a home with a tile roof. Now, imagine that same home with a standing seam metal roof (the same roof you see on factories, military barracks or your local Costco warehouse).
The large, industrial metal roofs commonly seen on warehouses, barns, hangars, and factories are likely corrugated metal or standing seam metal roofing products.
Stone-coated metal roofing is made from the same steel sheets and provides some of the same benefits as industrial metal roofing products, but that's where the similarities end.
The stone-coated metal manufacturing process involves stamping steel panels to replicate the shape and style of traditional, "homeowner-friendly" roofing materials such as asphalt shingles, tile and wood. Next, the metal panels are coated with natural stone granules to suit the color and texture of any style.
Here are some examples of the difference and design versatility that only stone-coated metal roofing can provide:
The Polynesian Cultural Center in Oahu, Hawaii needed the traditional 23,500 sq. ft. thatched roof replaced. Stone-coated metal roofing was able to match the pattern and texture of the original roof to preserve the historical integrity of the Center, all while increasing shear strength with wind and impact resistance that can't be matched by any other conventional roofing profile.
A historic mansion needed a new roof that protected the home from harsh Wisconsin weather and maintained the classic aesthetics of Victorian-era architecture. Meeting the needs for both endurance and style, stone-coated metal roofing was the easy choice for the Hearthstone Historic House Museum.
With stone-coated metal roofing, homeowners benefit from the strength of metal without having to compromise on style.

Styles of Stone-Coated Metal Roofing
Clay Tile
The look of tile is almost mandatory for Spanish and Mediterranean themed properties, however, there is a high price to be paid with traditional clay tile roofing, as it is one of the most fragile and highest-maintenance roofing materials on the market.
Whether you're looking for the robust form of barrel-style Spanish tile or the distinctive S-shape of Classic Mediterranean scalloped tile, DECRA Villa Tile and DECRA Tile provide the classic beauty of tile with the strength and durability that only steel can provide.
DECRA Villa Tile: Spanish Style Barrel Tile
Elegant Old-World designs frequently rely on prominent, complex, round roof elements, such as cupolas and towers. The semi-cylindrical barrel shape of DECRA Villa Tile perfectly mimics the traditional Spanish and Roman barrel styles to accommodate the elegant curves of Italian Villa, Spanish Colonial and Mission Revival traditions.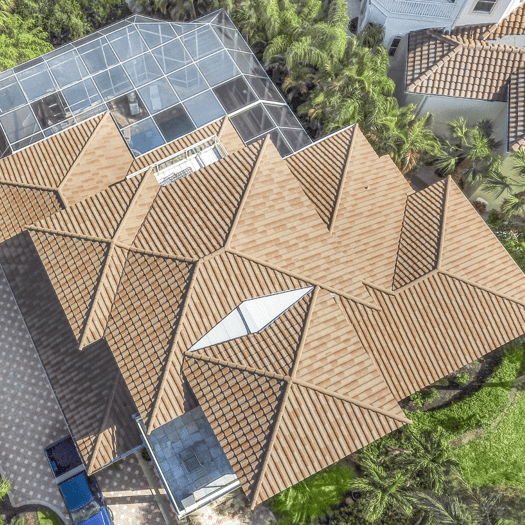 DECRA Tile: Mediterranean Style Scalloped Tile
Scalloped-style tiles have a wavy S-shape which provides a distinctive rippled or scaled texture to complement classic roof elements prevalent in Mediterranean-themed homes. DECRA Tile exquisitely replicates the distinctive style and texture of scalloped clay tiles.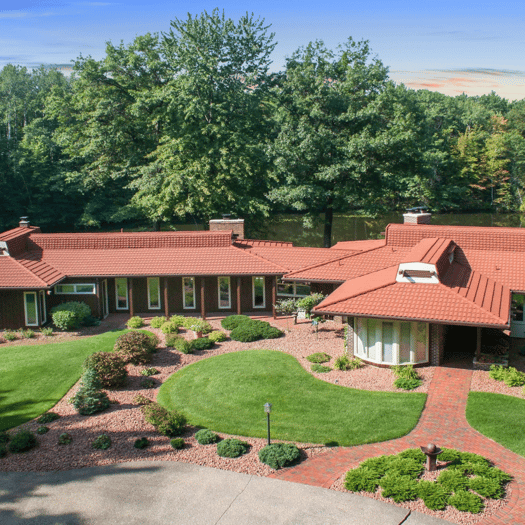 Asphalt Shingles
For designs that rely on the thick-cut edges and dimensionality of asphalt shingles, stone-coated metal roofing effortlessly provides the same colors and texture, but with a lifespan that lasts two to three times longer.
DECRA Shingle XD
Ideal for traditional designs, DECRA Shingle XD provides the thick-cut edges and deep, distinctive shadow lines of asphalt shingles.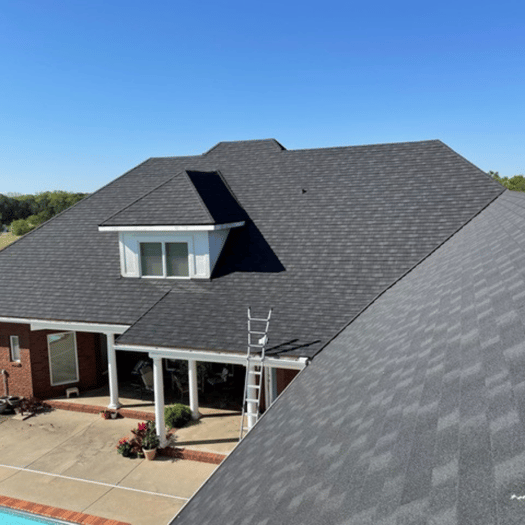 Wood Shakes and Shingles
While wood shakes and shingles undoubtedly provide a distinctive beauty, they also bring a host of maintenance, performance and durability issues. Even top-of-the-line wood roofing materials quickly fade to grey after exposure to the elements.
Available in two rustic styles, both DECRA Shake XD and DECRA Shake eliminate the shortcomings of traditional wood roofing and look vibrant decades after installation.
DECRA Shake XD: Rustic Appeal of Hand-Split Wood Shakes
DECRA Shake XD provides the rustic beauty and architectural detail of thick, genuine, hand-split wood shakes.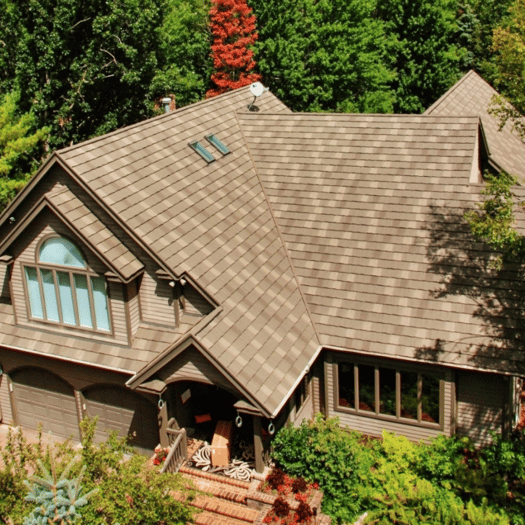 DECRA Shake: Richness of Cedar Shakes
DECRA Shake achieves the distinctive shadow lines of cedar shake and provides a rich, thick, and heavy appearance that compliments any home.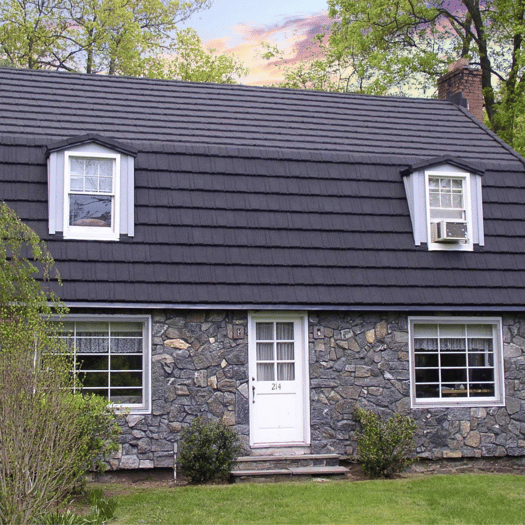 DECRA Stone-Coated Metal Roofing for Your Home
Whether you are looking for the style of traditional architectural shingles, classic clay tiles or heavy wood shakes, DECRA's line of stone-coated metal roofing products provide the style and performance you are looking for.
As the original manufacturer of stone-coated metal roofing products, DECRA has set the industry standard for durable roofing since 1957. Manufactured at our state-of-the-art facility in California, our stone-coated metal roofing products have withstood the test of time and protected homes from the harshest winters in Canada to tropical climates in Hawaii, and everything in between.
See how good a DECRA roof will look on your home by uploading a picture of your property to our Roof Designer App.