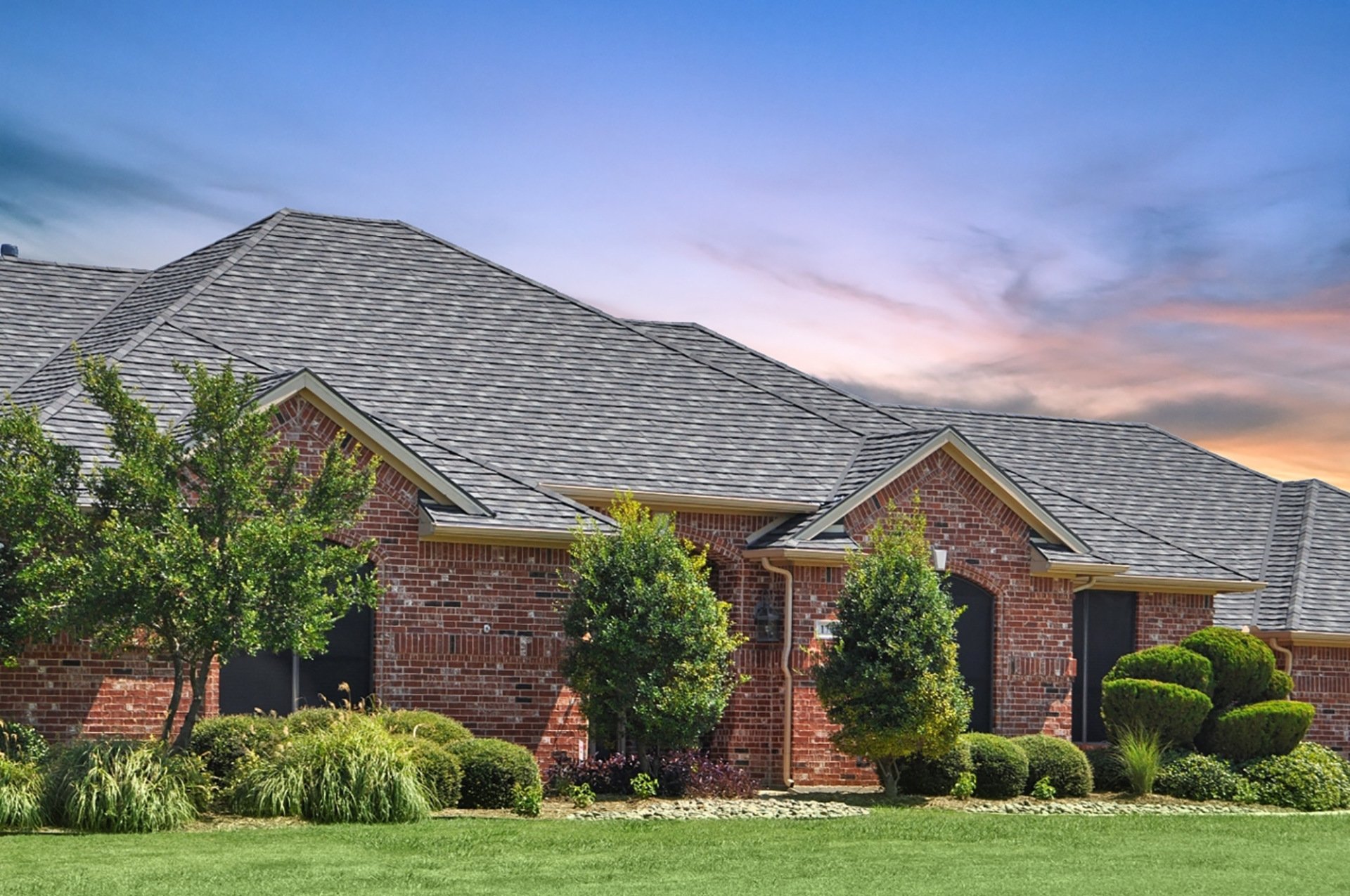 Why Metal Roofing is the Best Choice for All Regions and All Seasons
Location, location, location. Ask any real estate professional and they'll tell you that location is arguably the defining factor for establishing the value of any home. Once you've determined the prime location of your home you'll want to establish some structural priorities to withstand regional climate conditions and extend the lifespan of the house while enhancing value.
The first line of defense for protecting your investment is the roof. Some issues to be addressed include:
What is the existing roof type? (Asphalt shingles, wood shakes, clay tile, slate, metal)

What regional natural disaster hazards will the home need to endure? (Earthquake, hurricane, tornado, hail, blizzard)

What is the regional climate? (Desert, mountains, coastal, northern, tropical, rainy, seasonal extremes)

What type of construction is the existing home or proposed building envelope for the new design?

Are energy efficiency, environmental impact, and sustainability high priorities? This is important for LEED designers and homebuilders. (Leadership in Energy and Environmental Design). DECRA is a LEED contributor and proud member of the USGBC, the US Green Building Council.

What roofing style best enhances the design theme of the home?

Are you building a home to maintain short-term value for years or for long-term asset appreciation over decades?
The good news is that DECRA stone-coated steel roofing products provide the one stop solution for all of the questions above, especially for existing roof replacements. Let's take a look at some existing roof factors.
Roof Weight Considerations
At just 1.4 to 1.6 pounds per square foot, DECRA is the lightest weight roofing material in the industry by far. That means that the structure required to support an existing clay tile roof of 45,000 pounds can easily support the DECRA stone-coated steel roof at just 4,500 pounds. DECRA beats the average 12,000-pound asphalt shingle roof in the weight category as well. Weight-bearing strength is important in blizzard-prone regions where snow and ice can place extreme loads on the roof decking structure.
Wood shakes are sometimes preferred over architectural shingles for their relatively "lightweight" characteristic and rustic architectural style. With an average roof weight of 6,000 pounds, wood shakes do indeed beat shingles at the scales, but that advantage doesn't hold up against sophisticated stone-coated steel. DECRA saves 1,500 pounds in structural stress and relieves the homeowner of the constant maintenance required for a wood shake roof which will grey quickly in any climate, and is subject to mold, cracking and splitting.
A low-maintenance rustic style can endure for decades with DECRA stone-coated steel shakes with the durability and unsurpassed strength that won't go gray after a few months in the elements. We offer a full spectrum of colors to suit any design theme from rustic shakes to classic old-world Italian Villa tiles.
Environmental Impact
Weight plays an important environmental role when it comes to refurbishing the roof for a change in color or an upgrade to the home's style. Should you choose to restyle a DECRA roof, the lightweight means that most often a complete "tear- off and replace" job can be avoided. That saves on labor and significantly reduces environmental impact. Asphalt shingles contribute 11 million tons of waste to landfills, and wood shakes and shingles release greenhouse gases as they deteriorate in landfills. Clay, fiber, and concrete materials have limited recycling use and complete tear-offs are usually required for these types of roofs as well.
The Ideal Climate For Conventional Roofs?
As we'll see below, when conventional roofing materials are used, there is no single solution to suit all climates. We'll examine the various geographic factors to give you a better understanding of why DECRA products are the gold standard for roofing materials in all regions.
Sunny and Coastal Climates
The shingled roof on a stately manor in the Los Angeles region may not face the wet/dry compression and tension issues common to heavy rain-prone areas such as Seattle, but a traditional asphalt shingle roof will still need to be replaced every 10-12 years in sunny climates. Clay tiles are often favored for coastal regions in California and Florida because they suit Mediterranean design styles and stand up well to salt air. However, clay tiles crack very easily and they are not warrantied against wind damage. Hail, storm debris, and salt air can all be endured with elegance when DECRA Mediterranean tile is the roofing choice.
Wind and Winter Conditions
3-tab shingles have a low wind uplift rating at just 60-70 mph, so they're ruled out as an option for homes in hurricane-prone regions such as Miami and Palm Beach. Blizzard winds with heavy snow and ice accumulating on an already heavyweight shingled roof can stress the decking structure to the failure point. Seasonal weather extremes take their toll on every type of conventional roofing. While most conventional materials are freeze/thaw resistant, clay tiles can absorb up to 15% of their weight in water in snow and ice conditions. Wood shakes have a limited freeze/thaw tolerance requiring ongoing maintenance.
Seasonal variations shorten the life cycles of conventional roofing products when cupping, cracking, and lifting occurs due to repeated expansion and shrinkage as temperature and moisture conditions vary throughout the seasons. DECRA's proprietary stone-coated steel products have a lifespan 2-3 times longer than any other product in the roofing industry.
Stone-coated steel roofing installed on battens also reduces significant heat loss through the roof and reduces the amount of outside air entering conditioned spaces for optimized energy efficiency.
Earthquake Regions
In earthquake-prone territory, conventional shingles, tiles, or shakes add nothing to the roof's shear strength, and extreme weight only makes a bad problem worse when strong tremors strike and the entire building envelope is under maximum stress. DECRA steel substrates add layers of shear strength at the lightest weight.
Wooded and Shady Locations
In wooded areas, asphalt shingles and wood shakes are prone to impact damage from storm debris and hail. A heavily shaded home nestled under a majestic oak tree brings its own pain points when conventional shingles or shakes develop moss, mold, and fungus, which has to be dealt with by treatments with toxic chemical stains. Leaves, twigs, and debris must be removed continuously to prevent conditions which foster bacterial growth, so maintenance is labor intensive.
Conclusion: DECRA is the Roof For All Seasons
Wood, slate, and clay tile manufacturers often emphasize the aesthetic qualities and architectural style choices of their conventional products, while overlooking the maintenance, excessive weight and environmental shortcomings inherent with these "traditional" roofing options. All warranties can easily be voided if the manufacturers decide installation instructions weren't adhered to rigorously.
At DECRA, our proprietary stone-coated steel product is unsurpassed in strength, durability, sustainability, and sophistication. We provide elegance with sustainability, using 25-30% recycled content in our steel substrates. DECRA offers the one-stop solution for homes in all regions and all seasons, so don't hesitate to contact us today.