A roof remodel is often one of the largest renovation projects a homeowner can undertake.
But for first-time homeowners or those inexperienced in renovations, the process can be daunting, stressful and result in unexpected expenses. That's why it's essential for homeowners to equip themselves with the proper knowledge and ask the right questions about roofing.
To help ensure your project is a success, this article will cover the three things every homeowner needs to know before taking on a roof remodel, including:
How to Evaluate Different Roofing Materials
Choosing the best roofing material for your project isn't a task to be taken lightly—it requires research and a thorough understanding of the various types of roofing materials and how well they meet your goals in terms of durability, longevity and cost.
First, let's take a look at the most common types of roofing materials:
When evaluating various roofing materials, both longevity and durability should be a top consideration. Some roofing materials, such as metal roofing, are more durable and thus have longer lifespans. On the other hand, materials like asphalt shingles may need to be replaced as often as every 12 years.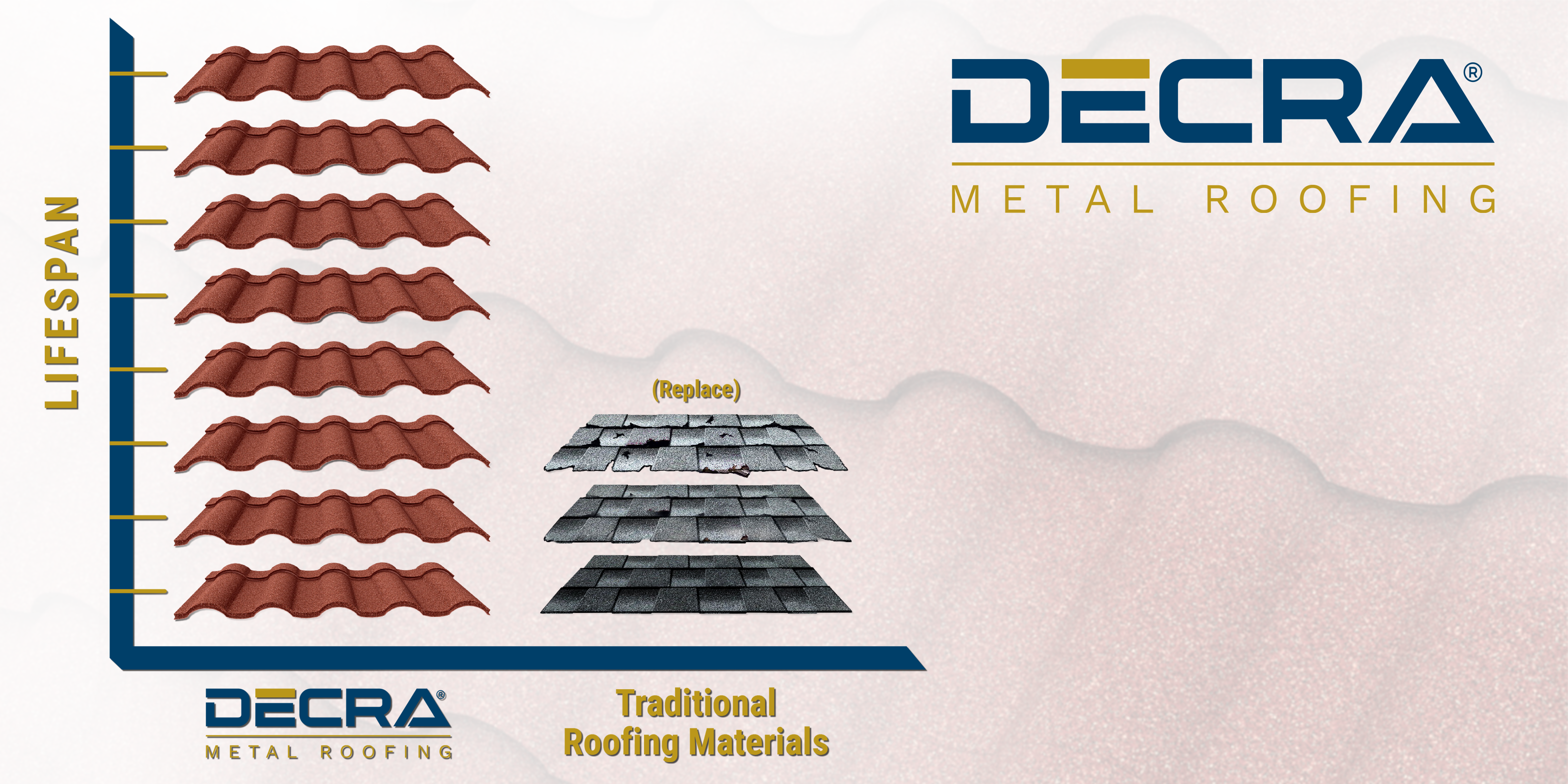 >>>Related Resource: What type of roofing material lasts the longest?
When it comes to durability, it's important to evaluate how a roofing material withstands the local climate.
For instance, a home in Hawaii requires a corrosion and rust-resistant roof that can endure high winds, heavy rains and humidity, whereas a home in snow-prone Wisconsin requires a non-porous roof that maintains a consistent temperature to prevent ice dams.
Here's what to look for in a roofing material based on the weather conditions that impact your region:
>>>Related Resource: What type of roofing material is the strongest?
Now let's talk numbers. It's important to know that assessing the cost of different roofing materials goes beyond just comparing the initial price tags. The true cost of a roof remodel is a combination of several factors, including installation, maintenance, repair costs, lifespan and ROI.
While a cheaper roofing material may initially seem attractive, remember that a lower upfront cost can often mean a shorter lifespan and more frequent repairs.
For example, while asphalt shingles might be the least expensive option upfront, the need for frequent replacements makes them more expensive in the long run. Metal roofing, on the other hand, costs slightly more to install, but its long lifespan and ability to increase home value provide homeowners with one of the highest ROIs of any roofing material.
To help you in this critical decision-making process, here are 10 questions to ask when researching roofing materials:
What is the lifespan of this roofing material?
What kind of maintenance does the roofing material require, and how often?
Can the roofing material withstand the weather conditions of the region?
Is the roofing material energy efficient?
How does the cost compare to other materials in both the short- and long-term?
Does the look of the roofing material suit the style of your home and neighborhood?
Is the roofing material environmentally-friendly?
How heavy is the roofing material and will it require additional structural support?
What warranty is offered with the roofing material?

The Importance of a Professional Roof Inspection
A roof remodel is more than a cosmetic upgrade. It's a chance to address any underlying issues like rot, structural damage or insulation shortfalls. By understanding the full scope of the work from the outset, you can plan effectively, avoid unwelcome surprises and maximize your ROI.
One of the best ways to obtain this information is to get a professional roof inspection. A comprehensive roof inspection by a licensed professional can reveal problems that aren't apparent from a surface-level examination of the roof, including:
Rot and Structural Damage. Rot, usually caused by ongoing water infiltration, can weaken the wood decking that supports the roof while structural damage might be the result of excessive loads, such as heavy snowfall. Both of these issues can dramatically impact the roof's performance and lifespan. If they're identified early, steps can be taken to repair or replace the affected areas.
Insulation Shortfalls. A well-insulated roof is key to maintaining comfortable temperatures in your home and reducing energy costs. If an inspection reveals that your current insulation is lacking, it's much easier to address this issue during a remodel of your roof than after.
Here are 10 questions to ask during a professional roof inspection:
What is the overall condition of my current roof?
Are there any signs of rot or structural damage, and if so, how extensive are they?
How should these issues be addressed?
Is the existing insulation adequate, or could it be improved?
What types of insulation do you recommend?
Are there any signs of past or potential water damage?
Do the soffits and fascia boards need to be replaced or repaired?
What potential issues should I be prepared for during the remodeling process?
What other important information about the current condition of my existing roof should I share with my contractor?
What to Look for When Choosing a Roofing Contractor
The success of your roof remodeling project hinges on the expertise and reliability of your roofing contractor. Hiring the right professional can make the difference between a roof that lasts for decades and one that has ongoing issues.
Here's what to look for when searching for a reliable roofing contractor.
Credentials and Experience
The first steps in vetting a contractor involve checking their credentials and confirming their experience. The contractor should be licensed, insured and experienced in the type of roof remodel you're considering.
Licensing ensures that the contractor has met certain industry and local municipality standards while insurance protects you from liability in the case of accidents during the remodel.
Experience is also key—different roofing materials require different installation techniques, and a contractor experienced in your chosen material will likely do a better job. Asking for references and checking online reviews can provide insights into the contractor's track record and customer satisfaction level.
Workmanship Warranty
The roofing material manufacturer's warranty covers defects in the roofing material, while the contractor's workmanship warranty protects against installation errors. Ensure you're clear on what each warranty covers and how long each warranty lasts prior to the start of your remodel.
Clear Communication
A reliable roofing contractor will communicate clearly and effectively. As you evaluate potential contractors, make sure they are effective and thorough communicators–especially when it comes to the timeline, pricing and follow-up plans for your project.
Timeline
Understanding the projected start and completion dates for your roof remodel is essential. Your contractor should be open about any factors that might cause changes to these dates. For instance, ask whether they have any other commitments that could potentially disrupt the schedule. What is their strategy if weather conditions cause a delay? How will they manage and inform you about such interruptions?
Payment
Prior to initiating any work and before signing a contract, have a conversation with your roofing contractor about the payment terms. You need to know the total cost, due dates for payments and a detailed breakdown of all factors that could affect the final cost of the remodel.
Follow-Up Policy
When vetting a roofing contractor, be sure to ask about their follow-up policy once the remodel is complete. Some contractors offer comprehensive repair services for all of their work while others limit the timeframe in which they'll offer repair services.
As mentioned earlier, the success of your roof remodel is highly dependent on the work of the roofing contractor. Be sure to ask the following questions when vetting roofing contractors.
Can you provide proof of licensing and insurance?
How much experience do you have with my chosen roofing material?
Can you provide references from previous customers who installed this roofing material?
What are the terms of your workmanship warranty?
Do you subcontract any work, and if so, are those workers insured?
Will you provide a written estimate and contract detailing the scope of work, timeline and payment terms?
How do you handle any changes or unforeseen issues during the project?
How will you protect my property (like landscaping) during the project?
Do you clean up and remove waste material at the end of the project, and is this included in the cost?
How will you ensure the project stays on schedule, and how will you communicate progress?
Bonus! Since finding the right contractor is so important to the outcome of your remodel, here are 10 more questions specific to the cost of the project that you should ask when vetting roofing contractors.
What is the total cost of the roofing materials, including delivery?
What are the labor costs, and do they include cleanup and waste removal?
Are there any costs associated with obtaining permits for the project?
What is the estimated cost for potential structural repairs that might be necessary?
Is there any additional cost for upgrading insulation or ventilation systems?
What is a reasonable contingency fund to set aside for unforeseen expenses?
How does the upfront cost of my chosen material compare to its expected lifespan and maintenance needs?
How much could I potentially save on energy costs with a more efficient roofing material?
What financing options are available, and how do they affect the total cost?
Are there any potential discounts or incentives, such as those for using energy-efficient materials or local subsidies for home improvements?
Considering a Metal Roof for Your Remodel?
Whether you are looking for the style of asphalt shingles, classic clay tiles or rustic wood shake, DECRA's line of stone-coated metal roofing products provide the style and strength you are looking for.
As the original manufacturer of stone-coated metal roofing products, DECRA Metal Roofing has set the industry standard for durability and style since 1957. Manufactured at our state-of-the-art facility in California, our stone-coated metal roofing products have withstood the test of time and endured some of the harshest climates in the world.
See and feel the DECRA difference, and order a complimentary sample today.

Editor's Note: This blog was originally published in January 2021, but has been updated with relevant information.